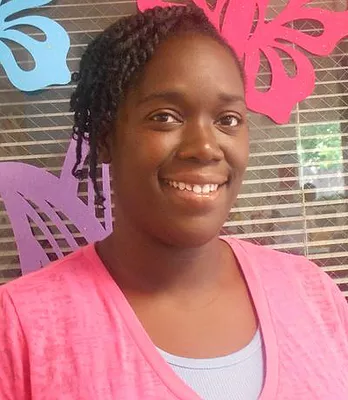 Lakeya Cromartie
Director
I am thrilled to be the Director at Community Preschool. I have been working in child care since 1999. I have a BS in Birth-Kindergarten Education and a MAT in Special Early Education, both from North Carolina Central University. I started my career in the Two year old classroom, moved to NC Pre-K, then to Assistant Director, and now Director.
I choose to work with children because they offer unconditional love. I enjoy making them smile and grow across all the developmental domains. It is very exciting to see children experience new things and develop different skills. Art and Science projects are my favorite.
I am married and we have a son and a daughter. I look forward to welcoming you as part of our Community Preschool family.